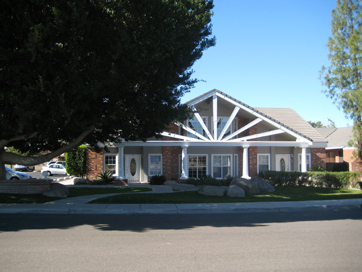 The Just A Minute, LLC Office

We love our work place.

Phone: (480) 344-1870
Fax: (866) 519-6218
Toll-free: (888) 552-6552
Our mailing address: 2036 N. Gilbert Rd. #2-620, Mesa, AZ 85203
Your Staff - Ready to Serve You
Our Founder - Kari VanNoy is a paralegal who saw a myriad of problems occurring when small business owners didn't have their company paperwork up to date. One small business owner they knew had most of his business deductions disallowed, one owner was sued and the opposing attorney was able to get to not only his business assets, but also his personal assets, too! They took his home, car and business and essentially he had to start over.

If you want to protect your business, save a bunch of time on your corporate paperwork, and keep all your business tax deductions, then Kari VanNoy is the one to turn to. The use and care of your corporation, LLC or Limited Partnership is extremely important if you want to bullet-proof your company from an audit or lawsuit.

Kari's mission is to educate and protect small business owners like you.

Kari in alliance with an estate planning attorney, created "Just A Minute, LLC" to assist busy entrepreneurs with their corporate and company minutes and resolutions to keep their company assets safe, secure and protected.

Linda Allen is a paralegal who has a vast experience in online and offline publishing and marketing. Linda joined our team in 2009. Prior to joining our Just A Minute, LLC team, she helped hundreds of clients with their internet marketing and web presence. If you've been a client of ours for a while, you may already be noticing the improvements with our communications and online tools. These will keep evolving as she works her magic.

Linda enjoys helping clients feel comfortable with their online experience with companies. If you have a problem with Just A Minute, LLC online, she is the gal to talk to. She has helped hundreds of people achieve their business goals. We are very fortunate to have Linda on our team.

Kait Hinckley Wood is our new customer service gal and your new minute prep specialist.

She's innovative, detail oriented, and well organized. She makes sure your minutes are done accurately and quickly.

Kait is a newly wed and new to Arizona. When not at the office, she spends her time with her husband, and loves cooking, traveling and taking photos, crafting, and enjoys the great outdoors.
Let the professionals at Just A Minute, LLC help you stop playing catch-up and start getting ahead with your company paperwork.